America
2019- 2020.
In
America
I document people posing in the homes of strangers who hold opposing political views to them. Often this is Republicans posing in the home of a Democrat and vice versa, but has included anarchists, libertarians, independents and people who vote for the same party but disagree with each other on fundamental issues. These project parameters serve to blur the binary two-party system by addressing the complexity of individuals, even within a political party.
America
questions what we can tell about a person through their physical appearance or personal space, and who we feel can trust through these assessments. Race, class, age and gender visually overlap in varying levels of tension and ease by literally making the private political.
So far, this series has 12 portraits of people around Seattle, Portland and Chicago, as well as video and audio interviews. Pre-COVID I was working with several non-partisan groups (Living Room Conversations, Better Angels and Crossing Party Lines) to source models, make connections and grow the project from city to city. I will continue work on America in 2021, or whenever it is safe to do so.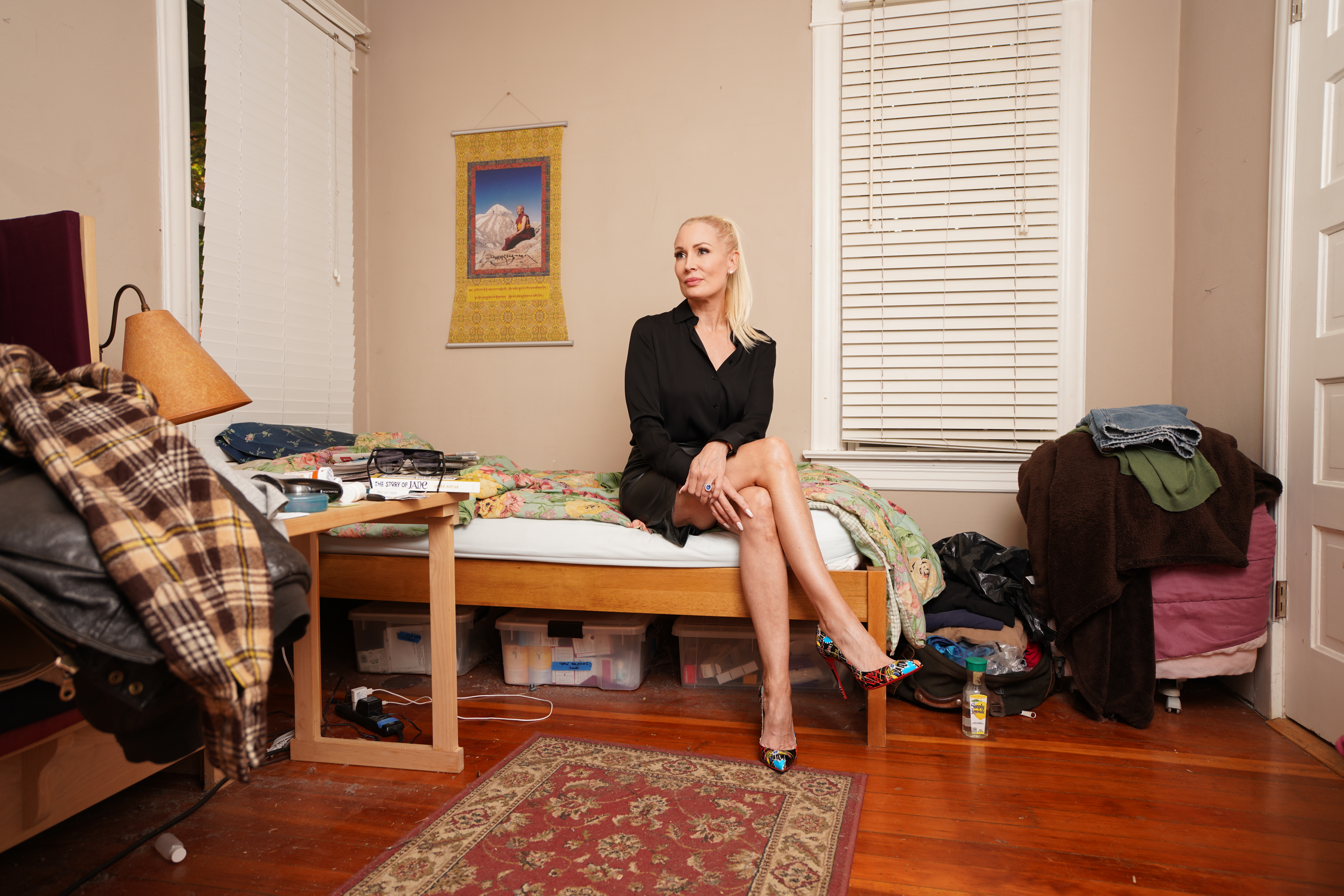 more projects